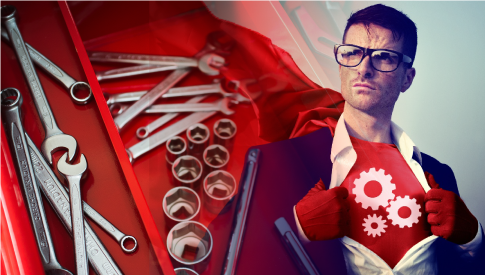 It's back! American Time is excited to announce the 2nd annual Maintenance Hero Contest. This contest is open to any organization - private, public, nonprofit, educational or others - that wishes to nominate their invaluable maintenance professional.
At American Time, we take recognition seriously. And recognizing Maintenance Heroes is a passion of ours because they keep businesses humming in just about every industry imaginable. You know who they are, our ghostbusters, our supermen and superwomen, there to save the day when something is (quite literally) falling apart. Unfortunately, often times their heroism is behind the scenes and goes unnoticed. Maintenance professionals and are an integral part of any successful business and juggle a wide variety of skills to make sure everyone can keep moving.
George Wilkes, president of American Time says, "We're happy to to continue the contest and spotlight more Maintenance Heroes who are making a difference in their workplace." Take this chance to nominate your maintenance superhero and give them the recognition they deserve!
Read More