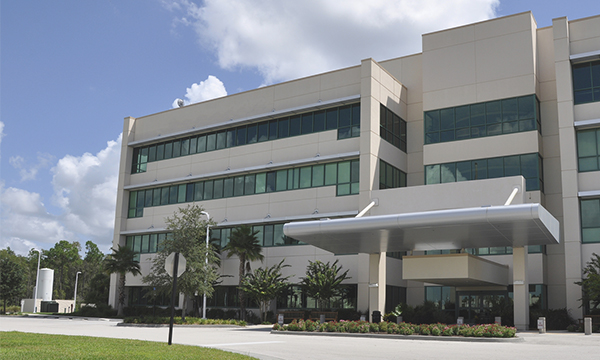 In a clinic or hospital, every second counts. From floor to floor, and from each staff member to each patient, nearly every aspect of care depends on an entire building working in sync.
Synchronized clocks display the same, accurate time on each clock in a building or across a campus – accurate to within 1/10th of a second. More than a convenience, synchronized time enables everyone in the clinic or hospital to work confidently and efficiently together. Synchronized time is important for…
More accurate record keeping
Better staff efficiency
Improved patient communication and care
Minimizing maintenance staff requests for clock adjustments
Whether you have a small clinic or a large hospital campus, there are a variety of synchronized clock technologies and options – such as elapsed time indicators, 24-hour dials, and Code Blue alerts – to fit your needs and budget.
Here's how just a few clinics and hospitals are leveraging synchronized time to improve staff and patient experiences!
---
Wireless Wall Clocks Grow with University of Minnesota Masonic Children's Hospital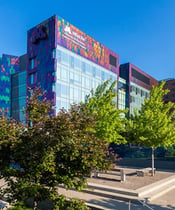 When this hospital added a new site, it relied on new wireless wall clocks to expand its current clock system and keep accurate time – without having to buy another Master Controller. Read more
"We can respond much quicker to a patient or staffing need instead of worrying about clocks. A clock is the kind of thing that should simply 'work' which these do. It allows everyone to focus on things closer to the patient."
---
Essentia Health Care Campus Finds Wireless System that Pays for Itself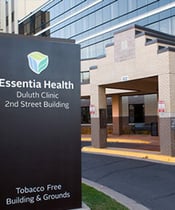 This facility was spending +$10,000 per year on clock parts and staff time for fixing and adjusting an aging clock system. A new wireless clock system paid for itself in no time! Read more
"The guys in maintenance were practically doing back flips knowing they would have accurate clocks…Before the upgrade, we spent at least $10,000 on clock maintenance, labor and repair every year. Without even including the billing accuracy piece, our wireless clock system easily paid for itself within the first two years."
---
Iowa Regional Medical Center Cost-Effectively Expands Simplex System with American Time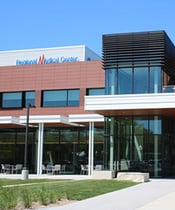 When this medical center expanded, it integrated American Time SiteSync IQ wireless clocks into its original wired Simplex system. As the Simplex wired clocks failed, they were sent to American Time where clock experts removed the mechanical movement and replaced it with a wireless receiver and movement. Read more
"We chose wireless clocks because you can hang them anywhere and daylight saving time changes are automatic. [In working with American Time], I don't want to spend my time reading a manual. I like to get someone on the phone and they walk me through the issue. I really appreciate the support from a live person who knows what they're talking about."
---
Susan B. Allen Memorial Hospital Improves Surgery Suite Accuracy with Power over Ethernet Clocks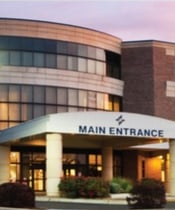 The analog master clock system that served the surgery suite was old and didn't work reliably. This hospital replaced its system for more accurate record keeping and reduced maintenance hassle. Read more
"The beauty of the PoE clocks is that we could select which server we wanted to use for our time signal. We chose our own server so that the clocks would be in sync with our computers. And, if needed, we can always select alternative servers at a later date."
---