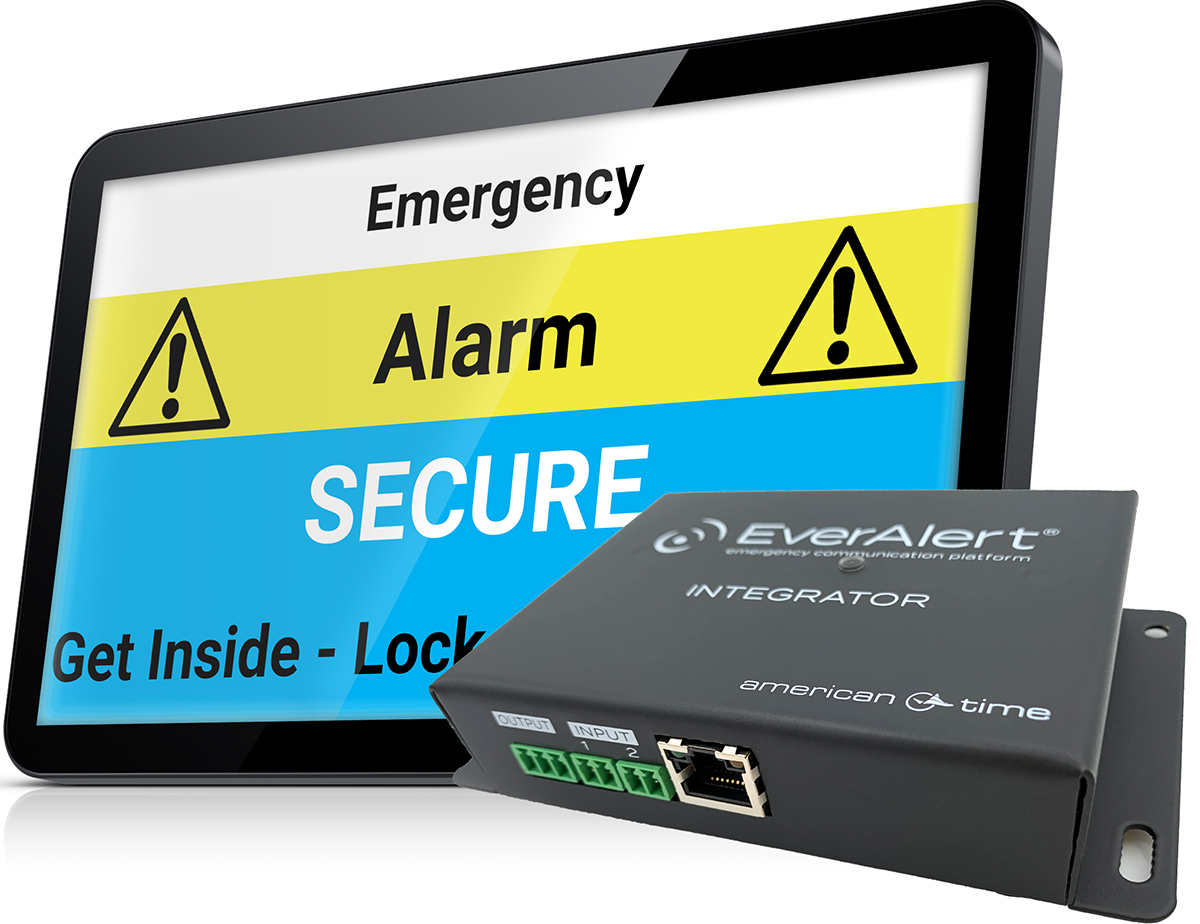 Like fire drills and tornado drills, lockdown and intruder drills have become commonplace in our schools.
Because these drills and the emergency plans they're designed to test and reinforce are responsible for keeping students safe, it's important to be sure that your protocols are efficient and effective.
With American Time's EverAlert system, you can be confident that you're providing your students and staff with the tools and information they need to be safe.
How? We're glad you asked...
Read More