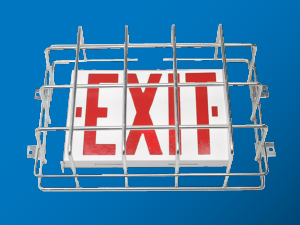 Is your internet router in a place that can be bumped by people in the office? Do you see students jump up to slap that exit sign above the door?
Guards for clocks and other pieces of vital equipment protect your investment from damage, vandalism, and theft. After all, it's not just the equipment you have to think about, but the environment that surrounds it.
In schools, clocks, exit signs and other assets are magnets for students goofing around or the errant gym ball.
On shop floors, debris, sprays and dust can coat your equipment and impact their ability to operate. Lots of moving people and equipment can also easily damage an asset.
Theft or accidental damage is possible in any building. Guards keep your assets protected, clean, and optimized.
There are even more environments where protective guards can save time, money and headaches. Here's a look at the types of equipment guards available, why they're important, and the best environments for them.
Read More