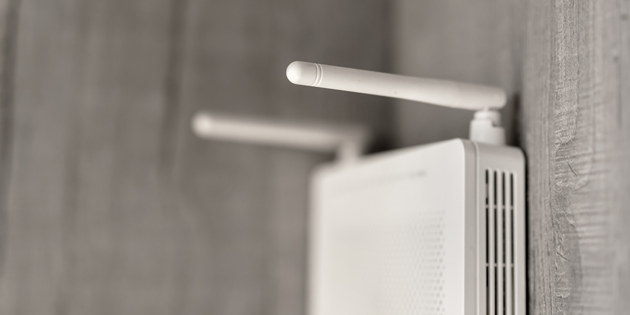 Is your internet router in a place that can be bumped by people in the office? Do you see students jump up to slap that exit sign above the door?
Guards for clocks and other pieces of vital equipment protect your investment from damage, vandalism, and theft. After all, it's not just the equipment you have to think about, but the environment that surrounds it.
In schools, clocks, exit signs and other assets are magnets for students goofing around or the errant gym ball.
On shop floors, debris, sprays and dust can coat your equipment and impact their ability to operate. Lots of moving people and equipment can also easily damage an asset.
Theft or accidental damage is possible in any building. Guards keep your assets protected, clean, and optimized.
There are even more environments where protective guards can save time, money and headaches. Here's a look at the types of equipment guards available, why they're important, and the best environments for them.
The GNP Company — most famous for Gold'n Plump and Just BARE Chicken — selected polycarbonate guards to protect clocks from a variety of cleaning rinses used during the spray-down process.
Guards Save Time, Money, and Keep People Safe
Investing in equipment guards can provide peace of mind while saving you money in the long run. If you have to replace a clock that becomes damaged, it will cost you more than the clock itself due to maintenance time.
And maintenance lists are always long. The last thing you need is another item to write down, plan, and organize before someone finally gets around to taking care of it. A durable guard is the best way to make sure that you don't have to worry about your investment.
What's more costly than avoidable maintenance time is injury. If you have the potential for something to hit your clock or another piece of equipment, there are already hazards in the room. The last thing you need is the potential for a falling clock to strike someone. Plus, there's the risk with putting up the ladder to reach the damaged clock.
Which protective guard is right for me?
We offer a huge array of guard sizes, styles and materials for nearly any building equipment. A guard sizing chart can help find the right sized guard for your device.
---
Open face wire guards are great for light switches, telephones, motion detectors, and digital clocks. The open-face feature allows access to the equipment underneath and does not block the visibility of the digital clock face.


Many schools and businesses purchase them for gyms or hallways where equipment could potentially get bumped or hit.
"I buy wire guards from American Time because you had the product that fit our needs at a competitive price. In fact, you are the best source I have found for protective guards for clocks and lights."
—Roger W., First UMC of Mechanicsburg
Fire alarm guards prevent accidental activation in your school or business. The guards are typically bright red, which draws attention to the alarm in the case of an emergency. Also, the wire guard can be pulled open for easy access to the alarm, making it efficient in a time of need.
Exit sign wire guards protect the lighted bulbs in the sign, which can be damaged if hit. We can customize these guards for some of the different size signs you have in your building. The zinc-plated, clear-coated steel rod construction prevents corrosion, giving it a long-lasting build.
Polycarbonate guards are a great option for equipment in a swimming pool area or other locations with high humidity. The polycarbonate material protects against moisture while maintaining a nice, clean look. They can also protect outdoor clocks in the event of inclement weather.
Other Equipment Worth Protecting




There's more fragile equipment in your facility worth protecting than you might have considered! Beyond clocks, fire alarms, and exit signs, these valuable items include:


Thermostats

Wi-Fi access points

Speakers

Motors

Electrical outlets

Smoke detectors

Wire guards are a simple way to protect your infrastructure from damage and tampering. If you've spent the time researching and purchasing an important asset, protect it!
There are hundreds of sizes and shapes to protect any of your assets. But if you can't find what you need, we'll provide a no-obligation, no-risk quote to design a custom guard to fit your application. Just complete a Guard Builder form (with precise measurements).
---