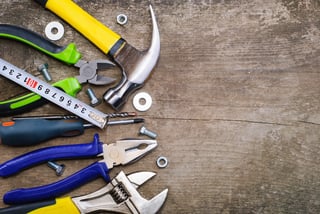 Machines are as reliable as ever these days, but from time to time, they break down or have minor problems. How do you tackle repairs on a clock that isn't working correctly? First, you need to identify the model number and then diagnose the problem.
Trying to decipher the part numbers for your hardware issue can be a daunting task, since there are no universal parts numbers in the clock industry. Much like the computers, every manufacturer has its own system of codes and numbers for replacement purposes. So...how do you get started?
Clock Parts Numbers
The first step in determining replacements parts for your clock is to identify its part or model numbers. Each manufacturer places the model number in the rear of the clock. See these examples for the location of the model numbers.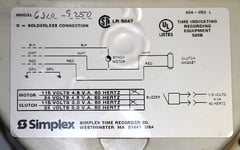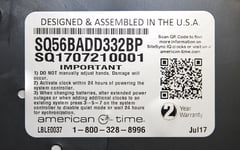 Once you have identified the part or model number of the clock, it's time to diagnose the problem.

Diagnosing a Problem on Synchronized Clocks
Sometimes diagnosing a problem on a synchronized clock is difficult. There may be a small internal part that is creating the issue — one that you can't see.
It's important in these situations to contact a professional to help with the problem, and American Time (ATS) has a team of experts dedicated to this task. Call 800-328-8996 to get started.
Universal Master Manual
ATS has also produced a document that can help determine part and model numbers for synchronized clocks. The Universal Master Manual is a detailed list of clock models and model numbers that will help determine specific hardware needed for repairs.
There is a lot of information, so click here to download this document. Once you have it, use the information as a guide — it is still a good idea to call an ATS technical expert to help you diagnose a problem and get the correct parts ordered.
Determining the correct clock model and the part numbers needed for repairs can be tricky. By contacting the correct people, this task can be less confusing.