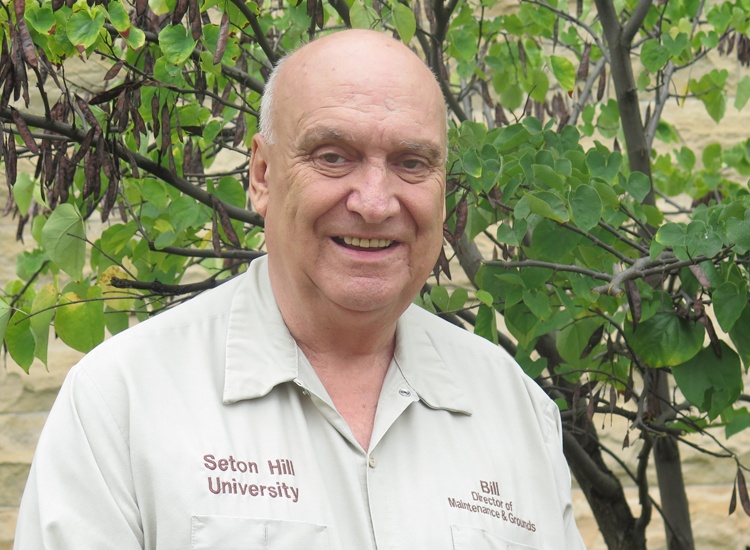 When your work becomes more than just a job, others begin to take notice. That's why Bill Vokes, director of maintenance and grounds at Seton Hill University in Greensburg, Pennsylvania, was named our 2018 Maintenance Hero. Bill received more than a dozen nominations from colleagues who praised his dedication to the institution.
The contest, which launched last year, was open to any organization in any industry that wished to nominate a valued maintenance professional who routinely goes above and beyond in the workplace but receives little recognition for it. Bill received $3,000 in American Time product credit for taking first place. Jeannie Donovan, head custodian at Sylvania Northview High School in Sylvania, Ohio, and Mel O'Campo, facilities manager at Santa Maria Foursquare Church in Santa Maria, California, were the runners-up. Each runner-up received $1,000 in American Time product credit.
We learned a lot about each nominee thanks to those that provided nominations. Here's what we learned about Bill.
Read More