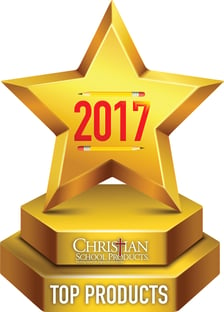 We are proud to announce that our EverAlert® communications platform has earned another award, most recently being named a "2017 Top Product" by Christian School Products!

From the magazine:
Every December, we give you our roundup of some of the hottest products that came across our desks from manufacturers and dealers in the education market. This list reflects the "best of the best."
EverAlert is a platform that delivers the functions of three communications systems in one, keeping everyone safe, informed and on time. Together, its emergency/safety notification system, digital signage system and synchronized clock system give users one platform for their messaging needs – from daily news to emergency instructions.
See the full article in Christian School Products!