A student races to class as the hallway countdown timer nears zero and the bell rings. An employee meeting starts promptly because everyone is on time. Shift changes are in sync and disruptions are minimized.
Things that seem insignificant to the casual observer – like clocks, bells, and buzzers – have an outsized impact on the productivity of a building or campus. Maintenance teams, building managers, IT directors, teachers and leaders know this.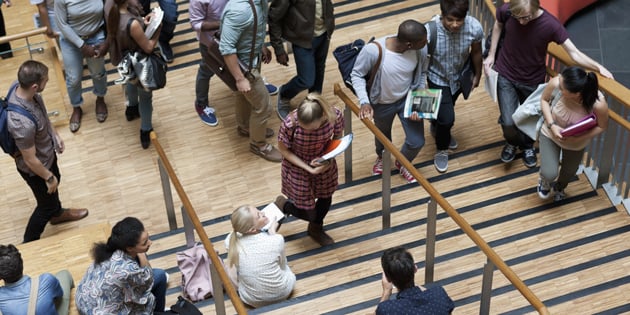 A single, go-to resource for clocks, bells, buzzers, parts, repairs and upgrades – "standardizing" your clock and bell systems – is an important way to improve the efficiency and cost-effectiveness of your operations.
Let's look at the key considerations and factors to think about in order to standardize your systems…
Benefits of standardizing clocks and bell systems
Getting clock systems and bell systems standardized can save a lot of time, money and headaches.
Save your institutional knowledge
Organizations are facing a knowledge gap as the Baby Boomer generation retires. Who will know all the details of your clocks parts and systems when your maintenance lead is gone? By standardizing your systems with a single vendor, you have one go-to source for all parts, repairs and upgrade needs.
Or, if your team is responsible for multiple time and bell systems across buildings or campuses, developing that institutional knowledge is easier if everyone is working with the same systems. Then, when someone retires or resigns, the knowledge isn't lost with them; another team member easily fills in because they know the equipment.
Reduce inventory costs
Many organizations will invest in inventory for backup equipment to minimize downtime associated with failure or damage. Larger school districts, for instance, can find themselves with hundreds of clocks inventoried, with each stash of clocks only usable in a single building.
If all your buildings or campuses are using the same clock and bell systems, you can minimize this cost.
Stay on top of upgrades or parts changes – with no surprises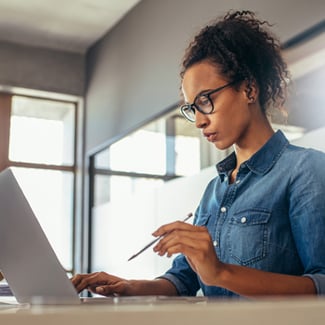 When you need a part, you need it now. But if there are supply chain issues impacting that timing, your clock and bell vendor can alert you to those issues ahead of time and help you work through the problem before it becomes an emergency.
In addition, standardizing also allows the vendor to become more familiar with your buildings and infrastructure. They can give you options for getting your facility running more productively and cost efficiently, while also ensuring you're prepared for the future.
You'll get more responsive, accurate service by working with a single partner who knows your needs inside and out.
Does standardizing technology mean I have to change all clock and bell systems at once?
Standardizing doesn't mean throwing everything out. If you have a legacy wired clock system or old bells that are still working, that's great!
If your building is adding an expansion, your clock system can be extended with newer technology like Wi-Fi clocks and buzzers. These operate alongside your older devices and stay in sync with them.
How do I choose a manufacturer to standardize my clocks and bells?
Of course, at American Time we are biased! But we do believe there are some good rules of the road when choosing a synchronized time system manufacturer…
The product line should be comprehensive
You want a partner who can service your old or obscure clock and bell parts, but do they also offer newer tech that may be more efficient and beneficial? After all, if you're managing a number of buildings or campuses with older and newer technologies, you'll need a manufacturer who can address all of it.
The vendor should have a rock-solid record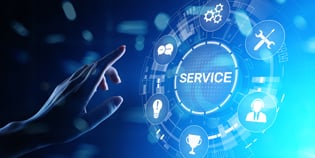 You'll have to live with your vendor decision for years, so they should have a long history of success. Choose a vendor who can prove they're willing to get those hard-to-find parts. One who can hold parts in inventory or strategically plan with you so you're never surprised. One who doesn't rely on third parties, and whose service team is made of actual employees who know the products.
Tips for getting started with standardization
When standardizing, you can start small. Many of our customers with legacy wired systems begin with simple changes, such as…
Extending the life of a wired system: Because our wireless Master Clocks can send both wired and wireless correction signals, you can start standardizing by making a small investment in a wireless Master to operate an existing wired clock system. Then, as your wired clocks fail, our wireless clocks can replace them and connect to the same Master. Eventually, you'll have a complete wireless system with no dramatic, upfront investment.
Replace old tech with new: Maybe your old wired master is still working well, but you want to start replacing hard-to-find wired clocks with a newer technology. If so, then we recommend replacing them with Wi-Fi clocks that simply pull accurate time from your existing Wi-Fi network. No Master Clock or wires needed!
A school campus relied on two Master Clock systems, but they weren't in sync and one Master Clock was +20 years old. Three other buildings didn't have any synchronized clocks or bells at all. They needed to synchronize time across all buildings, which included existing wired clocks, new wireless clocks, digital and analog bells. Read how they did it.
American Time can help you standardize your systems, wherever you are in the process.
Wherever you are in your standardization journey, give us a call and we can help.
We serve organizations around the world with superior service, the latest time technology, repairs, and hard-to-find parts. We can consult with you over the phone or do an on-site clock audit at no charge. The audit gives you detailed information on the clock technology best suited for your building materials and budget, including Master Clocks, transmitter strength, and clock technology options.
And we even offer 30-day free field tests if you want to see how our technology works before making a commitment.
There are a lot of small clock and bell companies disappearing from the market. We get calls almost every day from people whose old clock company is out of business, and they're scrambling to get the clock or part they need. Here at American Time, we've been designing and manufacturing synchronized time systems for over 40 years.
From traditional wired clocks through Wi-Fi clocks and our newest EverAlert product line, we are serious about synchronized time and we are here for the long haul! When you call us, one of our clock experts right here in the office answers the phone.
---