"Crisis isn't a choice. Response is." - The "I Love U Guys" Foundation homepage

On September 27, 2006, at Platte Canyon High School in Bailey, Colorado, 16-year-old Emily Keyes lost her life to a gunman who had entered the school and taken seven students hostage. At some point during the crisis, Emily managed to send a brief text message to her mother, Ellen, reading "I love u guys. K" and one to her father, John-Michael, which said "I love you guys."
It's hard to imagine how any parent can deal with the loss of a child, much less find motivation in such a senseless tragedy. But the Keyes family has done just that, establishing The "I Love U Guys" Foundation in 2006 with the mission "to restore and protect the joy of youth through educational programs and positive actions in collaboration with families, schools, communities, organizations and government entities." According to the Foundation, their programs are used in more than 40,000 schools and other organizations and communities around the world.
That's why American Time is proud to partner with The "I Love U Guys" Foundation in furthering their mission to ensure schools are well-equipped to manage crisis situations if they arise.
The "I Love U Guys" Foundation provides free training materials to schools, colleges, businesses and municipalities addressing how to prepare for and address emergency situations and ensure that everyone is secured and accounted for, as well as returned to where they belong at the conclusion of the emergency.
Their Standard Response Protocol outlines a comprehensive and adaptable program to ensure a thorough, safe and easily remembered plan for responding to a variety of situations, ranging from natural disasters like tornadoes and earthquakes to targeted emergencies such as active shooters or bomb threats.
Since an emergency response doesn't end until everyone's accounted for, they've also developed their Standard Reunification Method to ensure schools can coordinate efficiently with safety teams and emergency responders to reunify students with their parents or guardians.
A key component to making these plans work is effective communication within the building. That's where American Time comes in.
"We have a shared mission to protect and restore the joy of youth education and a child's safety," said Mike Skelley, National Sales Director at American Time. "Our EverAlert technology is a perfect fit for implementing what The 'I Love U Guys' Foundation provides to schools."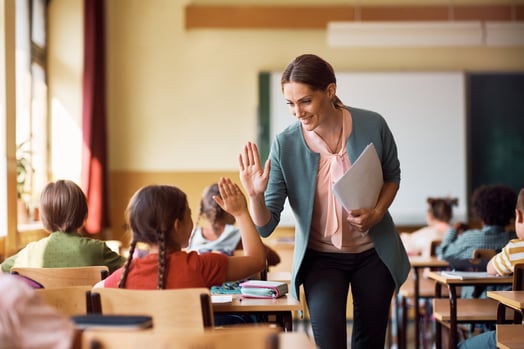 The Standard Response Protocol is based around five different actions that can be used in an emergency: Hold, Secure, Lockdown, Evacuate and Shelter. Each action is color-coded to make them easily identified.
The EverAlert system provides the ability to issue visual and audible alerts to coincide with those actions from a single platform. In a high-stress situation such as a lockdown, rather than needing to manage visual alerts through a standalone digital signage interface and provide audio information over a separate intercom or paging system, the necessary action alert can be issued over the EverAlert network throughout the school so staff can focus on getting themselves to safety, as well.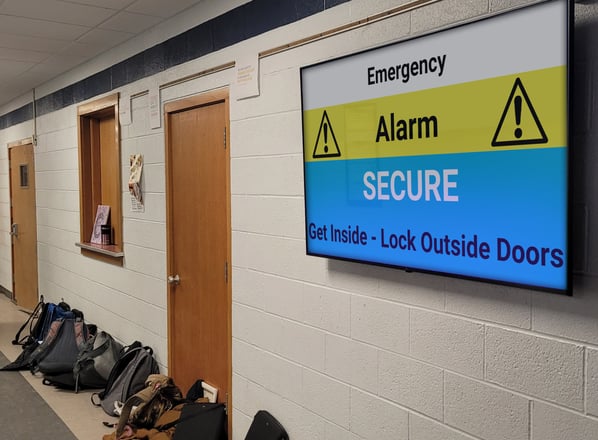 "We can even automate all of that by connecting to a fire panel or lockdown button system, so it doesn't require any additional input," added Skelley.
Alarms can also display customized instructions reminding students what should be done for each action. For example, the "Lockdown" action alarm can show the corresponding "Locks, Lights, Out of Sight" instructions.
Having both visual and audible prompts not only ensures better awareness with an alarm is issued, but also provides visitors to the building or others who may be unfamiliar with the protocol clear instructions on what to do.
"We are proud to partner with the great team at American Time who share in our mission to restore and protect the joy of youth," said Carly Posey, Mission Director of the foundation. "One of the big issues in any crisis is communication, so we are grateful for partners like American Time who prioritize making communication of the status of a crisis simple and effective for their users."


As a mission partner of The "I Love U Guys" Foundation, American Time is driven to provide powerful, intuitive technology to keeps schools safe, informed and prepared.
For more information on The "I Love U Guys" Foundation, visit their website at https://www.iloveuguys.org/
To learn more about integrating the EverAlert system with your safety and security infrastructure, contact one of our expert consultants.