We know what you're thinking: "What's a clock school?!"
From what we hear from customers, it's one of the most helpful, free services we provide!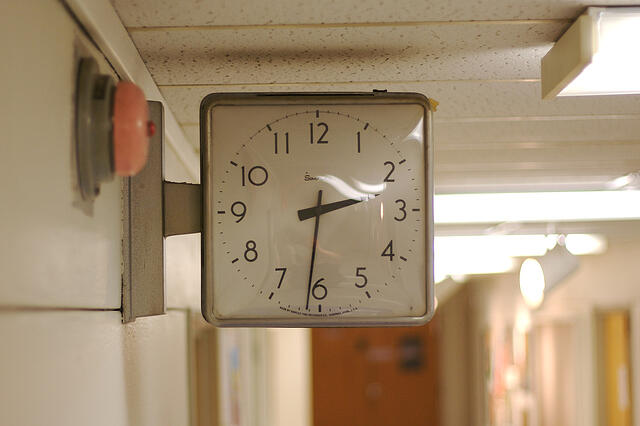 Clock School is held twice a year at our headquarters in Dassel. During this free one-day event, individual and group sessions guide you through the major aspects of synchronized time systems, our latest offerings, and an intensive, hands-on training from our repair department!

Topics Covered:
Benefits of synchronized time

Wired vs. Wireless time systems

Repair – When to fix it? When to nix it? When to Upgrade?

Network Clocks, PoE and Wi-Fi

---
"I just wanted to thank you for letting us participate in your Clock School. The guys had a great time and were treated like royalty. They loved the tour and the hands on experience….They appreciated the whole day and recommended that others in our school district take advantage of your next class. Thank you for this opportunity and for making it so special."
Ann, District 112, Chaska, MN
---
So bring your questions, ideas, and even your actual clocks and we'll help you!
Clock School 2016 – Two sessions available: June 23 or July 28
Go here for additional details, the agenda and registration!
American Time • 140 3rd St. S • Dassel, MN 55325